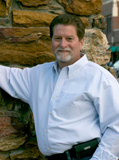 Bob Osgood - The Science of Real Estate
Ph.D. | Realtor® | Certified Negotiations Expert

Phone 303.513.4333
Fax 303.532.4670
Email drbob@osgoodteam.com
Bob is a Navy Veteran, with a Ph.D. in Engineering Psychology (Human Factors) and over 30 years in the defense industry, Bob brings a unique background to real estate.  Retired from Lockheed Martin Skunk Works, he spent a majority of his career creating spaces for the human user.  What first got Bob into real estate was his own personal buying and selling experiences. Throughout Bob's career he has had the opportunity to move and live in various part of the United States.   He realized long ago that a knowledgeable Realtor with attention to detail was critical to him and his family selling or purchasing the right home and making smart real estate decisions. 
Bob brings an ability to view properties from a critical perspective.  His extensive analytical skills make him keenly aware of color matching, spatial awareness, visual display and he is constructively critical of spatial layout and flow of a home.  Additionally, his advanced research skills & capabilities allow him to assist his clients with research necessary to make the right buying and selling decisions whether it involves schools, taxes, water, recreation, etc. 
Bob is trustworthy.  Holding security clearances for his entire career, he knows how important it is to guard confidential/personal information.   
To ensure his clients' needs and desires are met, he utilizes his excellent communication and critical listening skills to assist buyers and sellers every step of the way through the real estate process.  As your real estate agent, he is communicative, rapid in his responses, readily available, honest in his opinions, knowledgeable about every aspect of his job, experienced in his area and always has his client's interests in mind. 

Education:
Licensure - Colorado Real Estate School, Denver, CO
Ph.D. in Human Factors and Ergonomics - University of South Dakota.
Masters in Human Factors – University of South Dakota
B.S. in Psychology – University of South Dakota

Professional Affiliations:
National Association of REALTORS (NAR)
Colorado Association of REALTORS (CAR)
Douglas Elbert REALTOR Association (DERA)

Previous Experience / Professional Affiliations:
Past Chair, Industrial Advisory Board for Human Factors and Systems – Embry Riddle Aeronautical University
Past Vice Chair, Tech-America (Government Electronics & Information Technology Association (GEIA) G-45 Human Systems Integration Committee
US National Leader of Human Factors in Aircraft Environments – The Technical Cooperation Program (TTCP)
Past NATO AGARD Committee Member
Crew Systems Directorate Scientific Excellence Award

Community Involvement
Member – Parker Chamber of Commerce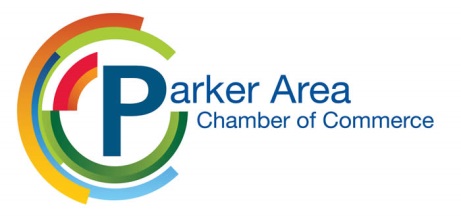 Parker Adventist Board Member - Parker Adventist Hospital Foundation


Specialties:
Farm and Ranch properties, having lived in South Dakota & Texas for many years, Bob understands the complexities of purchasing acreage from water & wells to mineral rights.
Relocation expert.  
Enjoys First Time Homebuyers.
Buyer Representative.

Hobbies:
An avid outdoorsman and hunter, Bob spends as much time as he can with his wife, Leanne, and their 3 children.  He keeps busy with church, skiing, football, baseball, marching band & Boy Scouts.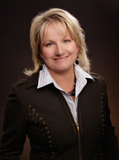 Leanne Osgood
Managing Broker | Realtor®
Certified Negotiations Expert | Certified EcoBroker
Phone 303.810.5757
Fax 303.532.4670
Email team@osgoodteam.com
View Bio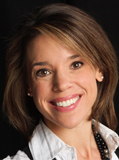 Joy McWilliams
Broker Associate | Realtor®

Phone 303.746.9295
Fax 303.532.4670
Email joy@osgoodteam.com
View Bio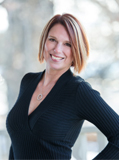 Tammy Welsh
Broker Associate | Realtor®

Phone 720.580.4373
Fax 303.532.4670
Email tammy@osgoodteam.com
View Bio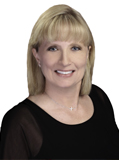 Debbie Weaver
Broker Associate | Realtor®

Phone 303.900.0428
Fax 303.532.4670
Email debbie@osgoodteam.com
View Bio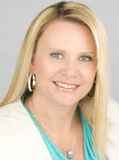 Andrea Richardson
Broker Associate | Realtor®

Phone 720.628.3339
Fax 303.532.4670
Email andrea@osgoodteam.com
View Bio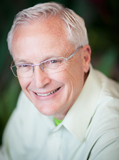 Dennis Gorton
Broker Associate | Realtor®

Phone 720.480.1313
Fax 303.532.4670
Email dennis@osgoodteam.com
View Bio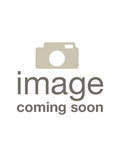 Courtney Walker
Manager - Office | Compliance

Phone 303.900.0428
Fax 303.532.4670
Email courtney@osgoodteam.com
View Bio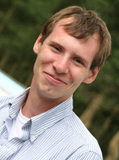 Thomas Burnett
Director of IT

Email thomas@osgoodteam.com
Osgood Team Real Estate LLC- Colorado Licensed Realtors specializing in the following Towns & Communities: Parker, Aurora, Lone Tree, Highlands Ranch, Centennial, The Pinery, Cottonwood, Meridian, Castle Rock, Castle Pines, Castle Pines North, Foxfield, Greenwood Village, Larkspur, Littleton, Sedalia. Neighborhoods: Hidden River, Idyllwilde, Canterberry, Clarke Farms, Challenger Park, Pradera, Timbers, Bradbury Ranch, Rowley Downs, Stroh Ranch, Willow Park, Stonegate, Grandview Estates, Compark, The Meadows, Deer Creek, . Counties: Douglas County, Arapahoe County, Elbert County, Colorado, 80134, 80138, 80012, 80015, 80016, 80104, 80106, 80107, 80108, 80109, 80111, 80112, 80115, 80116, 80117, 80121, 80122, 80124, 80126, 80130.