Know Your Options Before Buying...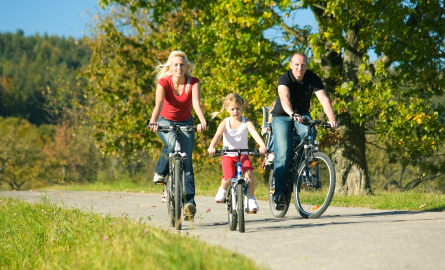 Service for Buyers
The Osgood Team was built to help home buyers make smart decisions about purchasing property in Colorado. Utilize our site to research homes, find land, explore neighborhoods and get local knowledge. Your dream home is a financial investment so know your options before buying and selling. You deserve, and should expect, a real estate professional who has an intimate knowledge of neighborhoods, financing options and the factors that influence the value of your property now and in the future.
The Importance of a Buyer's Agent
In Colorado, a buyer's agent is a real estate agent who works exclusively for you. It's this exclusivity that distinguishes a Buyer's Agent from the Seller's Agent (aka Listing Agent) who is the legal representative of the seller. If you are looking to purchase a home, you want someone who has only your interest in mind. The Osgood Team does NOT respresent "both sides of the deal". If you choose us as your buyer's agent, then we represent your side of the transaction to ensure we only have your needs in mind.
Relocating to Colorado?
Moving across the Country can be a daunting process and we understand that. It's more than a home--it's a neighborhood with the right schools, parks and recreation that fits your lifestyle, medical care, proximity to airport, distance to your new job and many other factors. We get that as we've also moved before. Getting a feel for a neighborhood is an important piece of the process that can make all the difference in a successful move. We carefully work with you through the entire process of selecting the best homes within your price range, educating on the area and negotiating the best deal possible once that perfect home is found.
New Home Construction?
We can also help you find that perfect place to build.
Should We Use an Agent?
In Colorado, all commissions are generally paid by the Seller, so it doesn't make sense to not use an agent since the representation for the Buyer is free. A good real estate agent will help you find the right home in the right area, guide you away from big mistakes, and negotiate a better deal for you. They can provide the most thorough and up to date searches through the MLS in addition to using office resources and networking to search for homes that are possibly not yet on the market.
Some buyers think they will save money if they do not use an agent. Think again. The seller has agreed to pay a certain commission rate to the listing agent, regardless of whether the buyer is represented or not. If you don't have an agent, the listing agent will keep the entire amount, and you will miss out on the benefit of professional advice.
If you are ready to buy or sell a home in the Denver Metro area, give us a call at 303.810.5757 and one of our experienced and knowledgeable Realtors can help you. We have specialists who handle short sales, foreclosures, bank owned, green and first time homebuyers