Castle Rock, CO
City: Castle Rock
County: Douglas
Zip Code: 80104, 80105, 80109
Population: 55,747 (2014)
Elevation: 6,210 ft
About: Named after this prominent castle tower-shaped butte, Castle Rock was founded in 1874 when the eastern Douglas County border was redrawn to its present location. Located in central colorado at the junction of Interstate 25 and State Highway 86, Castle Rock is the Douglas County Seat and is 28 miles south of downtown Denver and 37 miles north of Colorado Springs.
Just 20 minutes south of Denver near Pike National Forest, Nationally Recognized Castle Rock is easily recognized by its unusual Butte topped with a giant rock that's both the size of and resembles an ancient castle. Stunning views of the Rockies and vast amounts of open space make Castle Rock one of the most desirable places to live and one of the fastest growing areas in the country. Castle Rock attracts savvy shoppers, golfers, outdoor enthusiasts, and art and wine lovers.
Popular for its small town feel, Castle Rock offers convenient access to thriving job markets to the North in the Denver Tech Center and South in Colorado Springs. With highly sought after schools in the Douglas County School District and homes ranging from new construction to turn-of-the-century, Castle Rock has much to offer.
New residents and old will delight in exploring local features from Sanctuary, Weins Ranch, Perry Park Country Club, The Grange Cultural Arts Facility, and the Douglas County Fairgrounds and the Outlets, Boutique Stores and Antique Malls.. Annual events include Colorado Artfest, Castle Rock Art Guild, Castle Rock Winefest, Starlighting just to name a few.
Castle Rock is a haven for the outdoor enthusiast. Climb the famous butte or explore the 19 developed parks and 51 miles of soft-surface and paved trails. The Town offers a multitude of options from biking to hiking trails which have been expertly planned throughout the community and along natural preserves, complete with picnicking and bird watching areas.
To learn more about homes in Castle Rock, click here to see Castle Rock, Colorado market data from REColorado.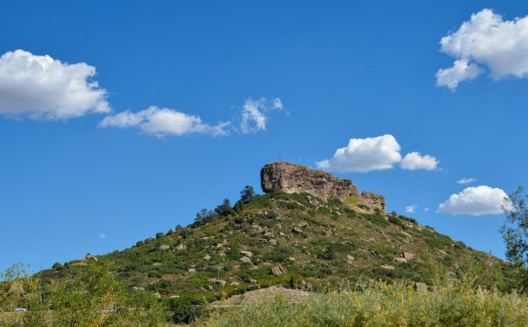 School District:

Douglas County School District
Douglas County School District 2015-2016 Calendar
Douglas County Attendance Boundary Maps (Planning)
All Castle Rock Schools Boundary Map
Douglas County School Locator by Address
High Schools:

Middle Schools:

Elementary Schools:

Charter Schools:

Town Website:
http://www.crgov.com/
Economic Development:
http://co-castlerock2.civicplus.com/1947/Economic-Development
Chamber of Commerce:
http://www.castlerock.org/
Arts and Culture:
http://www.crgov.com/2467/Adult-Cultural-Arts http://www.crgov.com/2472/Youth-Cultural-Arts http://gis.crgov.com/maps/publicart.html
Community Calendar:
http://co-castlerock2.civicplus.com/1955/Events
Parks, Trails & Recreation:
http://www.crgov.com/1985/Open-Space-and-Trails
http://www.crgov.com/1984/Parks
http://www.everytrail.com/best/hiking-castle-rock-colorado
Crime Safety:
http://www.neighborhoodscout.com/co/castle-rock/
Maps:
http://www.crgov.com/2295/Maps-GIS
http://gis.crgov.com/maps/recreation.html
http://gis.crgov.com/maps/trailconditions.html
Castle Rock Road Closure Map
http://gis.crgov.com/maps/SnowRemoval.html
http://gis.crgov.com/maps/ElectionDistricts.html
http://www.crgov.com/415
http://gis.crgov.com/DataCatalog/dataset/town-of-castle-rock-flood-plains
http://gis.crgov.com/DataCatalog/dataset/town-of-castle-rock-parcels
http://gis.crgov.com/DataCatalog/dataset/town-of-castle-rock-street-centerline
NEW BUILD COMMUNITIES:
Tri Point:
http://www.tripointehomes.com/colorado/debut-collection-at-terrain/ TriPoint | Debut Collection at Terrain
http://www.tripointehomes.com/colorado/prelude-collection-at-terrain/ TriPoint | Prelude Collection at Terrain
Richmond
http://www.richmondamerican.com/Colorado/Denver-Metro-new-homes/Castle-Rock/Plum-Creek/ Richmond | Plum Creek
http://www.richmondamerican.com/Colorado/Denver-Metro-new-homes/Castle-Rock/Timber-Ridge/ Richmond | Timber Ridge
http://www.richmondamerican.com/Colorado/Denver-Metro-new-homes/Castle-Rock/Plum-Creek-Ridge/ Richmond | Plum Creek Ridge
http://www.richmondamerican.com/Colorado/Denver-Metro-new-homes/Castle-Rock/Gambel-Oak-at-The-Meadows/ Richmond | Gamble Oak Meadows
http://www.richmondamerican.com/Colorado/Denver-Metro-new-homes/Castle-Rock/Cobblestone-Ranch/ Richmond | Cobblestone Ranch
http://www.richmondamerican.com/Colorado/Denver-Metro-new-homes/Castle-Rock/The-Estates-at-Cobblestone-Ranch/ Richmond | The Estates at Cobblestone Ranch
http://www.richmondamerican.com/Colorado/Denver-Metro-new-homes/Castle-Rock/Crystal-Valley/ Richmond | Crystal Valley
http://www.richmondamerican.com/Colorado/Denver-Metro-new-homes/Castle-Rock/Skyview-at-Crystal-Valley/ Richmond | Skyview at Crystal Valley
Village Homes:
http://lyonhomes.com/colorado/portrait-collection Village Homes | Cliffside - Portrait Collection
http://lyonhomes.com/colorado/harmony-collection-
Emerald Homes:
Emerald Homes
Seller's agents and Colorado Licensed Realtors specializing in the following communities: Parker, Aurora, Lone Tree, Highlands Ranch, Centennial, The Pinery, Cottonwood, Meridian, Castle Rock, Castle Pines, Castle Pines North, Elizabeth, Kiowa, Franktown, Foxfield, Larkspur, Littleton, Sedalia.
Neighborhoods: Hidden River, Idyllwilde, Canterberry, Clarke Farms, Challenger Park, Pradera, Timbers, Bradbury Ranch, Rowley Downs, Stroh Ranch, Willow Park, Stonegate, Villages of Parker, The Meadows, Parker North, Horseshoe Ridge, Meridian, Meridian Village, Newlin Meadows, Anthology, Antelope Heights, Robinson Ranch, Hidden Village, Crest View, Parker Ridge, Bell Cross, Reata North, Dove Ridge, Compark, Saddlebrook Farms, Butterfield, Pine Bluffs, Preston Hill.
Counties: Douglas County, Arapahoe County, Jefferson County, Elbert County, Colorado. Zip codes: 80134, 80138, 80012, 80015, 80016, 80104, 80106, 80107, 80108, 80109, 80111, 80112, 80115, 80116, 80117, 80121, 80122, 80124, 80126, 80130. ;