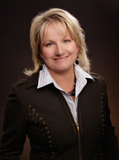 Leanne Osgood
Managing Broker | Realtor®
Certified Negotiations Expert | Certified EcoBroker
Phone 303.810.5757
Fax 303.532.4670
Email team@osgoodteam.com
A farm girl, raised in North Dakota, Leanne learned early that hard work and personal relationships are the key components to success…no matter what the task. By the time she was 25, Leanne had already purchased her own home as well as several investment properties, fueling her entrepreneurial spirit and love of real estate.
Leanne received a B.A. from Bethel University in St Paul, MN in 1992 and went to work for US West in Sales and Internet Marketing. After her husband, Bob was transferred with Lockheed Martin to Boulder, CO, she purchased a restaurant in Longmont, the Subworks Deli (which Leanne feels is still the best Italian sandwich she's ever eaten!). Lockheed then relocated them to Fort Worth, TX and while there, Leanne served as a School Board Member with the Aledo Independent School District. She was also the Midwest Sales Manager for Helix Wind. After 8 years, she and her family missed Colorado and accomplished a goal of returning to their favorite State.

A love for real estate, a perpetual desire for success, an investment in life-long learning and a commitment to clients that goes beyond the old standard of customer satisfaction are just some of the motivational factors that drove Leanne into a real estate career.

Leanne and Sellers
Offering the most aggressive marketing program available to home sellers, Leanne leaves no detail to chance. She recognizes the margin for error in today's housing market is slim and now, more than ever, every dollar counts. Understanding that most buyers start their research online, Leanne utilizes her past experience as an Internet Marketing Strategist to position all her client's listings online for maximum exposure. It's not enough to put a sign in the yard, add the property in MLS and wait. Leanne uses multiple methods of online advertising and connects clients using Twitter, Facebook, Craigslist, Pinterest and other Follow. She also devotes many hours each week to networking in the community and collaborating with other agents to make sure her listings receive the most exposure possible.

Leanne and Buyers
The Osgood Team was built to help home buyers make smart decisions about purchasing property in Colorado. Moving across the Country or even across town can be a daunting process and they understand that. It's more than a home--it's a neighborhood with the right schools, parks and recreation that fits your lifestyle, medical care, proximity to airport, distance to your new job and many other factors. Leanne gets that as she's also moved before. Getting a feel for a neighborhood is an important piece of the process that can make all the difference in a successful move. Also, Leanne actively avoids representing both the buyer and seller in the same transaction because she knows that people don't want a "neutral" party handling their real estate transaction, they want a full service broker working to advance their best interests.

Certified EcoBroker – Consulting for Healthier Homes
As an EcoBroker, Leanne is a real estate professional who understands energy-efficiency, sustainable design, healthier environments, comfort, and value. She educates her buyers, assisting them in their pursuit of properties with green features. As a seller's agent she effectively markets properties with green features.
Education:
Licensure - Colorado Real Estate School, Denver, CO
B.A. in Education - Bethel University St Paul, MN
Certified Negotiations Expert - Educated Minds Denver, CO
Seller Mastery / Buyer Mastery - StrategyBox, Denver, CO

Community Involvement
Member
Parker Chamber of Commerce – Lone Tree Chamber of Commerce - Castle Rock Chamber of Commerce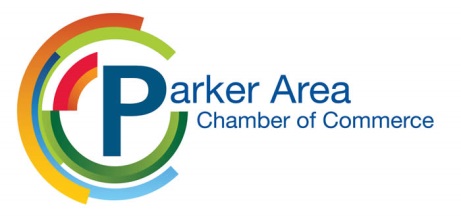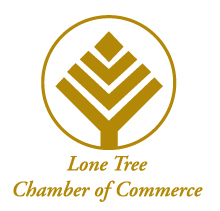 Parker Adventist Board Member - Parker Adventist Hospital Foundation
Networking Group Founder/Facilitator – South Metro Business Connections
Vice President – Hidden River III Homeowner's Association
Active member - Southeast Christian Church
Student Advisory Council Member – Douglas County Schools

Professional Involvement:
At Home
When not busy with real estate, Leanne can normally be found cheering on the side of a baseball or football field for her two boys or watching her daughter perform in the theatre, choir or color guard. Married to Bob, a Ph.D in Human Factors and Engineering, who is also a Realtor, they work hard so in their spare time they can enjoy all that Colorado has to offer.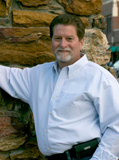 Bob Osgood
Ph.D. | Realtor® | Certified Negotiations Expert

Phone 303.513.4333
Fax 303.532.4670
Email drbob@osgoodteam.com
View Bio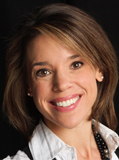 Joy McWilliams
Broker Associate | Realtor®

Phone 303.746.9295
Fax 303.532.4670
Email joy@osgoodteam.com
View Bio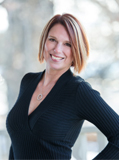 Tammy Welsh
Broker Associate | Realtor®

Phone 720.580.4373
Fax 303.532.4670
Email tammy@osgoodteam.com
View Bio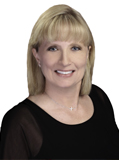 Debbie Weaver
Broker Associate | Realtor®

Phone 303.900.0428
Fax 303.532.4670
Email debbie@osgoodteam.com
View Bio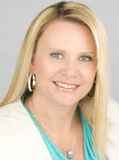 Andrea Richardson
Broker Associate | Realtor®

Phone 720.628.3339
Fax 303.532.4670
Email andrea@osgoodteam.com
View Bio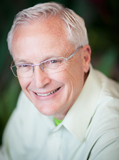 Dennis Gorton
Broker Associate | Realtor®

Phone 720.480.1313
Fax 303.532.4670
Email dennis@osgoodteam.com
View Bio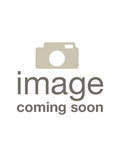 Courtney Walker
Manager - Office | Compliance

Phone 303.900.0428
Fax 303.532.4670
Email courtney@osgoodteam.com
View Bio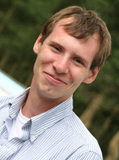 Thomas Burnett
Director of IT

Email thomas@osgoodteam.com
Osgood Team Real Estate LLC- Colorado Licensed Realtors specializing in the following Towns & Communities: Parker, Aurora, Lone Tree, Highlands Ranch, Centennial, The Pinery, Cottonwood, Meridian, Castle Rock, Castle Pines, Castle Pines North, Foxfield, Greenwood Village, Larkspur, Littleton, Sedalia. Neighborhoods: Hidden River, Idyllwilde, Canterberry, Clarke Farms, Challenger Park, Pradera, Timbers, Bradbury Ranch, Rowley Downs, Stroh Ranch, Willow Park, Stonegate, Grandview Estates, Compark, The Meadows, Deer Creek, . Counties: Douglas County, Arapahoe County, Elbert County, Colorado, 80134, 80138, 80012, 80015, 80016, 80104, 80106, 80107, 80108, 80109, 80111, 80112, 80115, 80116, 80117, 80121, 80122, 80124, 80126, 80130.