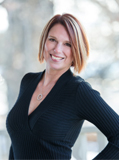 Tammy Welsh
Broker Associate | Realtor®

Phone 720.580.4373
Fax 303.532.4670
Email tammy@osgoodteam.com
Tammy Welsh brings a passionate approach to real estate emphasizing excellent customer service and communication.  Having spent many years in marketing roles, direct sales, and as an independent esthetician, Tammy has built a significant and long list of very loyal clients.  Tammy's trustworthiness will stand out to those looking for someone they can count on to be on their side throughout the buying or selling process.
 
Tammy has personal experience with corporate relocations, knows how stressful and time-consuming they can be and fully appreciates the importance of attention to detail throughout the process.  In addition, Tammy and her family have bought and sold their own homes on several occasions in good times and bad, so she has experienced first hand the ups and downs of the real estate relocation marketplace.

Tammy sets aside time to get to know your goals, and will work tenaciously with you until your goals are reached.  It is critical to her to do everything possible so her clients have a rewarding and memorable journey in their home buying or selling process.

As a dedicated, loving mom to her three children, she has juggled a very busy home life for many years.  With all three of her children in college soon, she has the time to dedicate to you and your real estate needs.

Tammy enjoys skiing and many other outdoor activities – including camping, hiking and biking.   She and her husband moved the family to Colorado because of their love of the area and they enjoy spending time throughout the state exploring new possibilities.  She has lived in the SE Aurora Southlands Mall area for the past seven years and worked in Parker for much of the same time.  She is very familiar with the SE Denver Metro suburbs. 

If you are looking for someone with personal experience and integrity who will be a hard-working advocate for your dreams and goals, Tammy is the right choice for you.
Associations/Memberships:


Areas of expertise: Aurora, Parker, Centennial, DTC, Greenwood Village, Elizabeth, Franktown, Highlands Ranch and Lone Tree.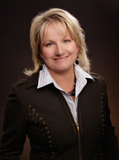 Leanne Osgood
Managing Broker | Realtor®
Certified Negotiations Expert | Certified EcoBroker
Phone 303.810.5757
Fax 303.532.4670
Email team@osgoodteam.com
View Bio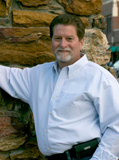 Bob Osgood
Ph.D. | Realtor® | Certified Negotiations Expert

Phone 303.513.4333
Fax 303.532.4670
Email drbob@osgoodteam.com
View Bio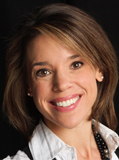 Joy McWilliams
Broker Associate | Realtor®

Phone 303.746.9295
Fax 303.532.4670
Email joy@osgoodteam.com
View Bio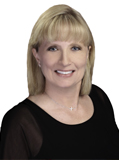 Debbie Weaver
Broker Associate | Realtor®

Phone 303.900.0428
Fax 303.532.4670
Email debbie@osgoodteam.com
View Bio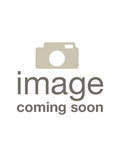 Courtney Walker
Manager - Office | Compliance

Email courtney@osgoodteam.com
View Bio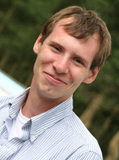 Thomas Burnett
Director of IT

Email thomas@osgoodteam.com
Osgood Team Real Estate LLC- Colorado Licensed Realtors specializing in the following Towns & Communities: Parker, Aurora, Lone Tree, Highlands Ranch, Centennial, The Pinery, Cottonwood, Meridian, Castle Rock, Castle Pines, Castle Pines North, Foxfield, Greenwood Village, Larkspur, Littleton, Sedalia. Neighborhoods: Hidden River, Idyllwilde, Canterberry, Clarke Farms, Challenger Park, Pradera, Timbers, Bradbury Ranch, Rowley Downs, Stroh Ranch, Willow Park, Stonegate, Grandview Estates, Compark, The Meadows, Deer Creek, . Counties: Douglas County, Arapahoe County, Elbert County, Colorado, 80134, 80138, 80012, 80015, 80016, 80104, 80106, 80107, 80108, 80109, 80111, 80112, 80115, 80116, 80117, 80121, 80122, 80124, 80126, 80130.